Vanessa's Story
November 14 2019
When asked to describe how her assistive technology has affected her life, Vanessa said she could only think of one word… "AMAZING!"
Let me tell you about Vanessa.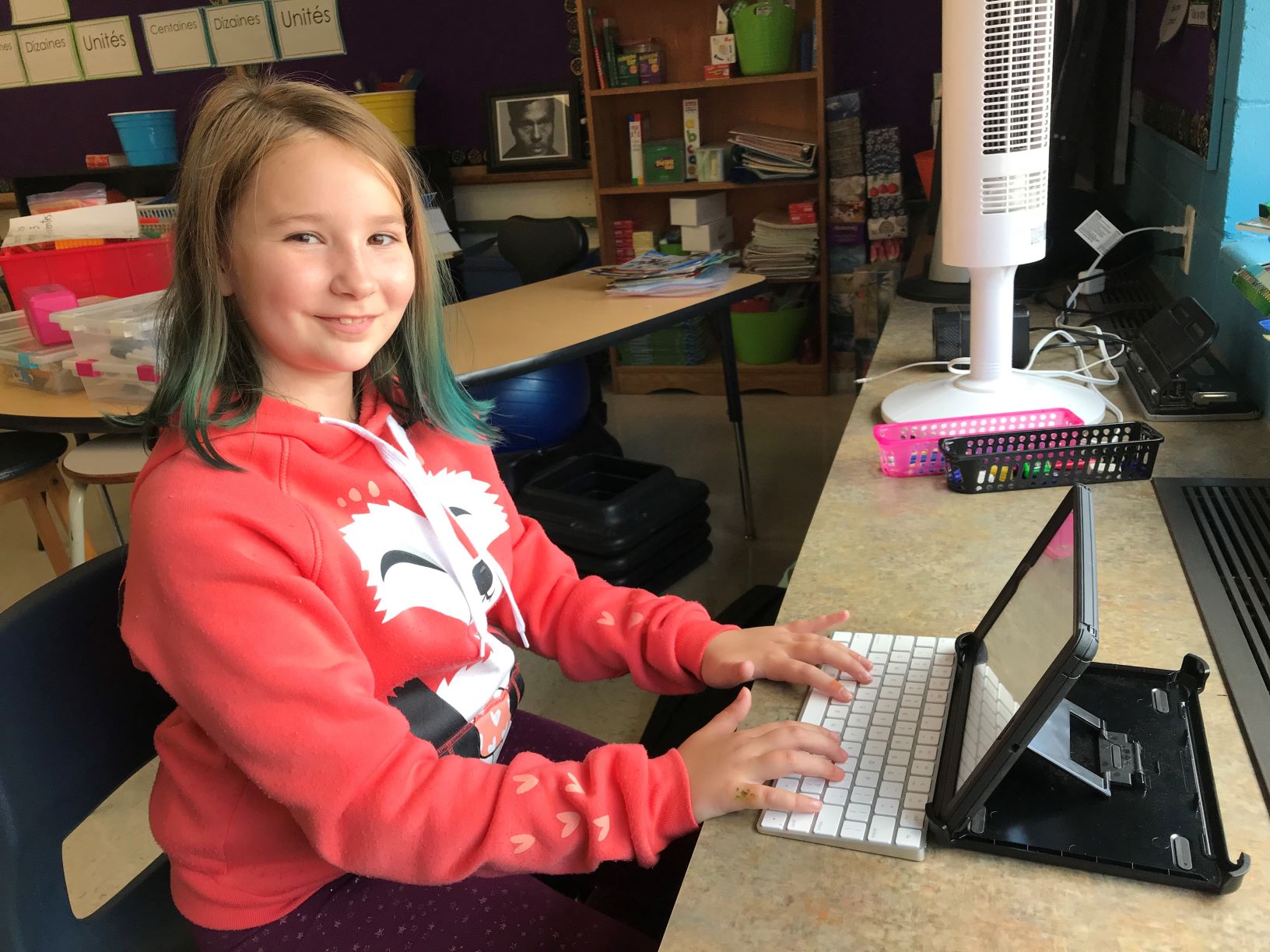 Vanessa has struggled with dyslexia and dysgraphia all of her life. In 2019, Vanessa received an iPad and programming apps through the Easter Seals NB (ESNB) Assistive Technology program. Generous supporters like yourself make this program possible. The program provides assistive technology to those with neuromuscular disorders, learning, and other disabilities to overcome barriers. "This technology has completely changed my daughters' life! It's the blessing she needed to fully be part of her class and peer group," says Jennifer, Vanessa's mom.
Vanessa said there was often not enough iPads in the classroom for each student to complete their work. Since receiving the technology, Vanessa has completed her school assignments on time, and she is keeping up with her classmates.
Having her own programmed tablet and being able to do her assignments at her own pace, has given Vanessa more independence and confidence.
Vanessa has great critical thinking skills; it has been spelling and how she actually sees written words that have held her back from showcasing her abilities. Vanessa's technology helps her write her assignments with the voice to text applications. When spelling out words, the quick text finder application allows her to pick her correct spelling and complete her assignments on her own, in no time. Vanessa's teachers have noted her improved abilities and her close friends are noticing she is less frustrated and more comfortable in class.
Jennifer was very relieved when she witnessed how the technology removed barriers to learning for her daughter and enabled her intelligence to shine through. Your contributions help individuals like Vanessa focus on their strengths rather than their challenges.
Jennifer also shared how difficult it was to watch her daughter struggle with her schoolwork, knowing that she is so capable, yet not being able to give her the opportunity to reach her full potential.
The technology provided by ESNB is breaking down those barriers and Vanessa is feeling confident to express herself fully.
Assistive technology is often too expensive for the average family. ESNB helps ensure access to this valuable technology. By allowing clients to try assistive technology before purchasing as well as providing short term loans to those in need, with your help, we remove barriers to success.
It is thanks to the kindness and generosity of supporters like you that Easter Seals can fund programs and services that enable kids like Vanessa to gain confidence while building self-reliance and independence.
As the demand for our services continue, your gift today will help ensure individuals with disabilities receive the technology they need to succeed. For more information and donation options, click on "Donate" at the top of the page.