LAUNCHING EASTER SEALS NB ANNUAL CAMPAIGN & CELEBRATING BIRTHDAYS
April 21 2022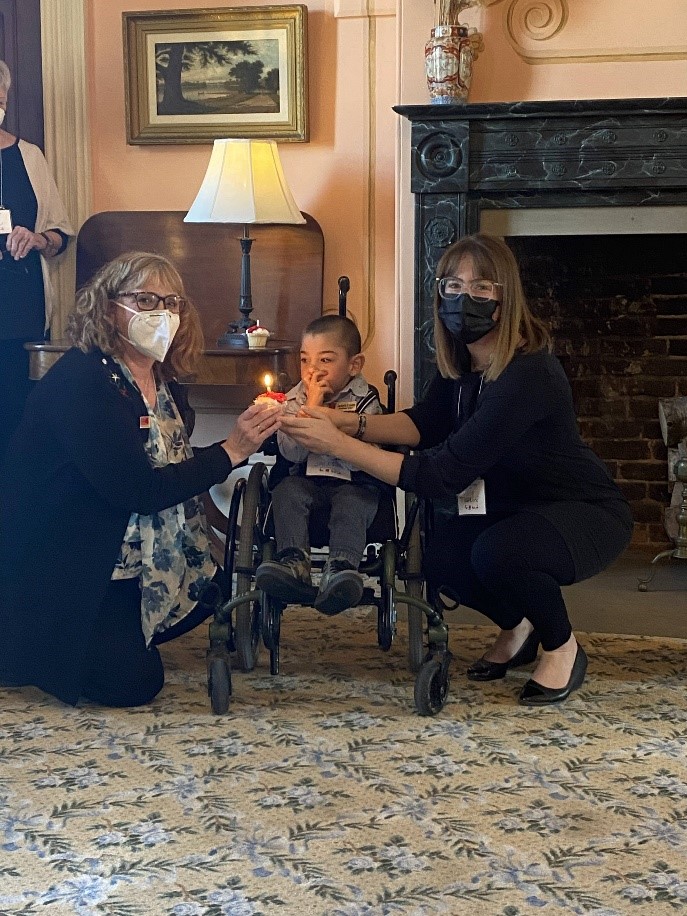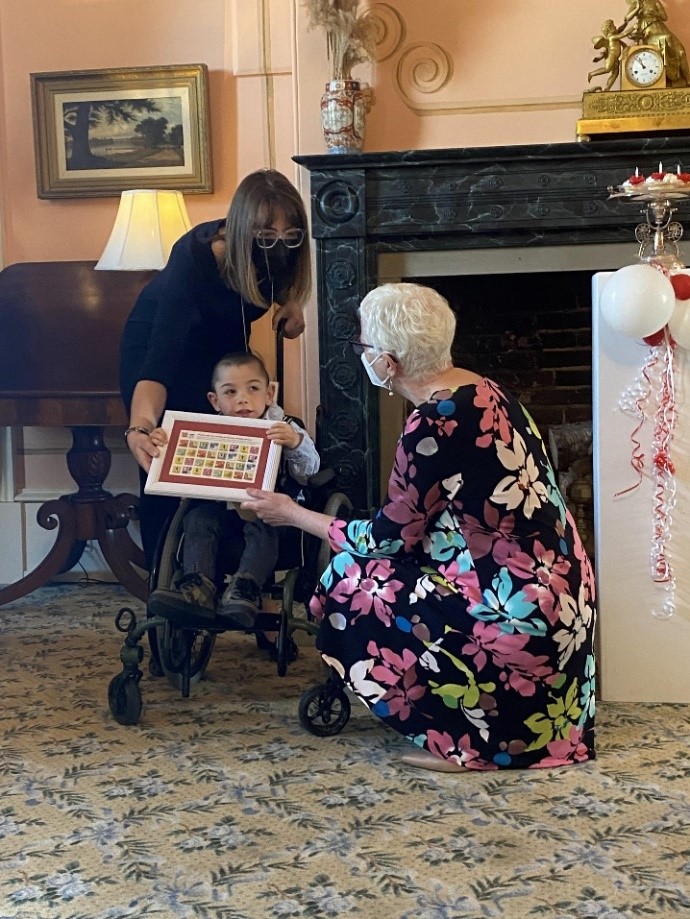 (Hannah Leavitt, ESNB Ambassador Jackson Leavitt, the Lieutenant Governor Brenda L. Murphy ONB, ESNB Executive Director Julia Latham)

In late March, Easter Seals NB launched its annual stamp campaign at the Government House in Fredericton, hosted by The Lieutenant Governor, Brenda L. Murphy, ONB.
First introduced in Ontario in 1947, Easter Seals stamps continue to be a welcomed letter in thousands of mailboxes across Canada. Jackson Leavitt, ESNB's Ambassador from Chamcook, NB, presented Her Honour with a framed collection of this year's stamps.
One of the highlights of this event was having Her Honour present the 2021 Easter Seals Awards of Merit to Brad Mundle of Moncton, Phil O'Connell-Cooper of Fredericton, and the Lou MacNarin School in Dieppe. Julia Latham, Executive Director of Easter Seals NB, announced that Fredericton's Charlie Guitard is this year's recipient of the National Volunteer Award for Easter Seals Canada.
March 2022 is also kickoff month, ushering in a year ahead of celebrations that will mark Easter Seals' 100th anniversary in all geographical areas of Canada. Assisted by Easter Seals NB's Ambassador, Jackson Leavitt, Her Honour presented birthday cupcakes to Easter Seals NB and to Canadian Tire, who is also celebrating their 100th birthday in 2022. Our Ambassador, Jackson, who turns 6 in late April, enjoyed blowing out the candle on his own early birthday cupcake!