Local Business owner donates $10,000 to Camp Rotary
April 01 2021
The Canadian Tire Foundation made a donation of $10,000 to the Fredericton North Rotary Club for maintenance projects at Camp Rotary. This gift was met with even more generosity when Charlie Guitard, the owner of Canadian Tire on Smythe Street in Fredericton, matched the donation for a grand total of $20,000.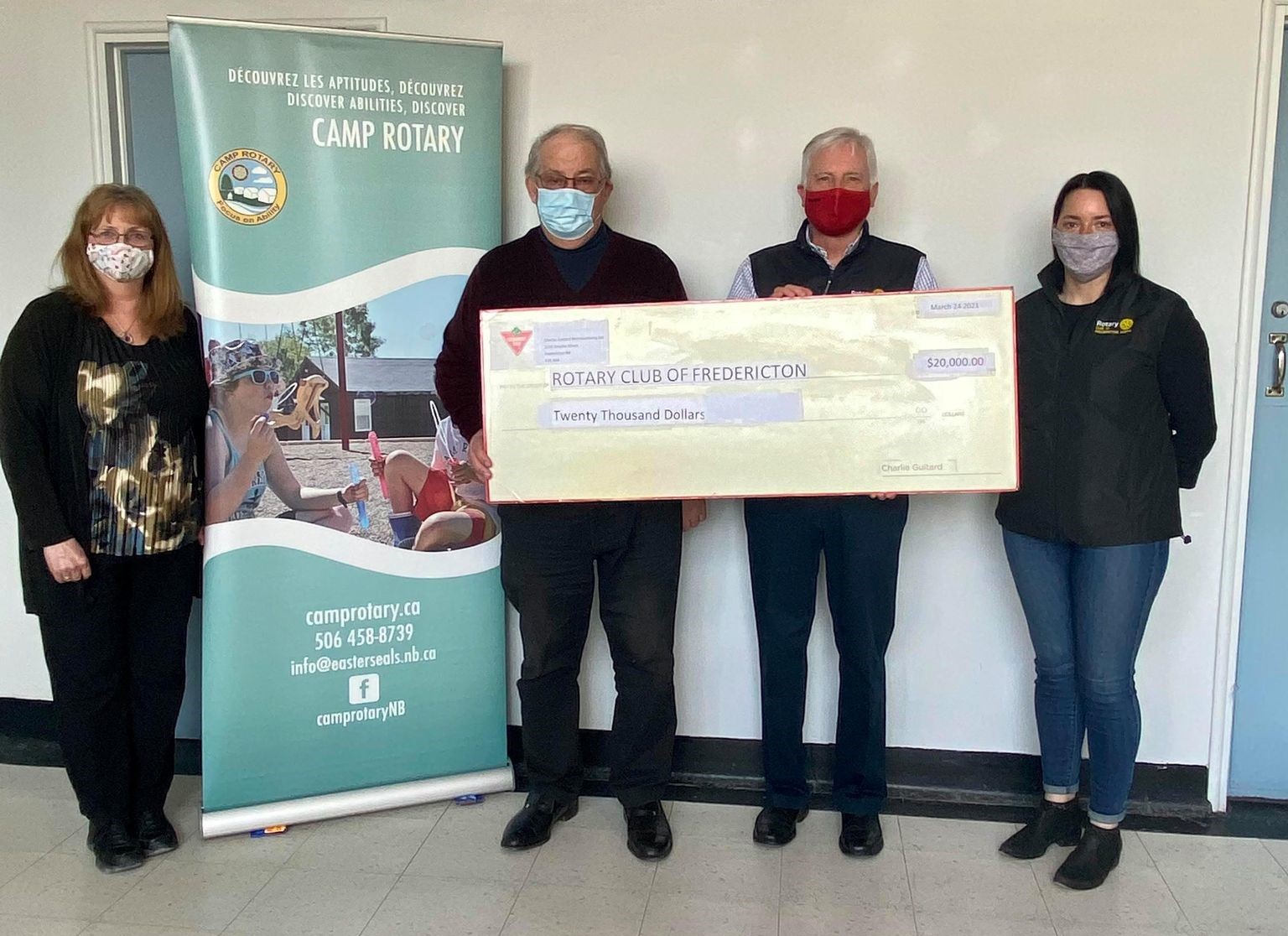 Charlie is no stranger to Camp Rotary, in fact, he's a Camp Rotary Champion! Throughout the past several years, Charlie has donated $100,000, his time, and his skill set towards the maintenance and upkeep of the camp; he's worked to replace siding on all the buildings, he's built decks and completely renovated the dinning hall, now known as Charlie's Diner.
It started in 2010, when Charlie witnessed the joy Camp Rotary brought to it's campers and the comfort and relief it provided for families. He later attended an open house where he had the opportunity to chat with parents and he realized what a truly special place Camp Rotary is for campers, their families and the staff.
So Charlie got to work. He began with the dinning hall, which needed a complete renovation including lifting the building and refinishing the floor. Then, he tackled the siding on all the buildings as well as the decks, he even created the "mega deck" connecting three cabins together! On any given day you might find Charlie at Camp mowing the lawn, trimming the bushes, or tackling a new project… even getting stuck in the flood couldn't keep him away!
Charlie wishes to recognize the volunteers from the Rotary Club as well as the Easter Seals NB staff for their hard work and support throughout these projects.

Camp Rotary is eternally grateful for Charlie's generosity, hard work and dedication to camp. The facilities you see today would not be possible without his support.
Pictured, left to right: Julia Latham (ESNB Executive Director), Charlie Guitard, Brian Dingle (Fredericton North Rotary Club President), Rebecca Johnson (Fredericton North Rotary Club Preident Elect)