Congratulations to Charlie Guitard, 2022 National Volunteer Award recipient for New Brunswick!
May 02 2022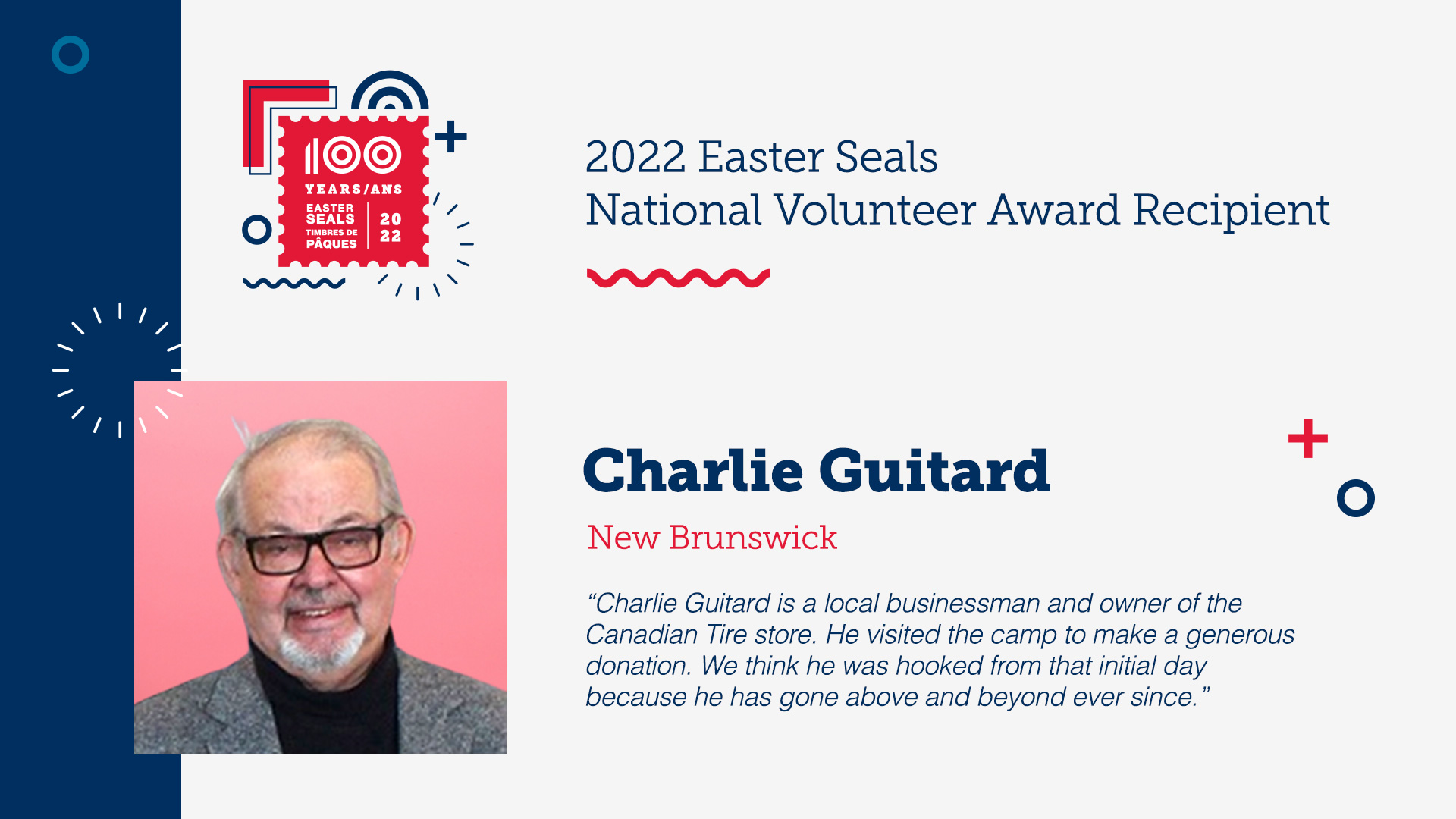 "I always saw a need to step up to keep this wonderful organization for what they provide at the Rotary Camp on Grand Lake. I've seen so many happy faces from the clients who spend some summertime holidays there. What started as a spring clean up ended as a major remodeling for buildings. We will complete the last 2 buildings this spring and be ready. I will continue to support this as long as I can. Thank you for letting me be part of your success." - Charlie Guitard
Charlie Guitard is a local businessman and owner of the Canadian Tire store. He first became involved with Camp Rotary in 2010. He visited the camp to make a generous donation. We think he was hooked from that initial day because he has gone above and beyond ever since. Charlie continues to make financial donations to the camp. However, he also started to talk to Rotary clubs, friends, family and other businesses about the camp and how they could help. A major renovation was started by the Rotary and led by Charlie. Since 2014 Charlie is the first person out at the camp in the spring. Facing muddy roads and flooding from the St John River. He had his store manager lead the work on the renovations and got materials donated from many businesses in Fredericton. They started at one end of the camp and sided all 17 buildings to cut down on the maintenance for each. They replaced and repaired roofs and fixed window sills, old ramps were replaced making sure they were up to code and treated so they would last. They jacked and leveled buildings and painted, put flooring down, and made the camp a place to be proud of.
One of the biggest projects was the dining Hall. The building had to be leveled, electrical work done, a heat pump added for the comfort of campers and staff, new flooring, walls paneled and painted and other details too numerous to mention. Charlie did so much work in here that we re-named it "Charlie's Diner"
Charlie not only donated to the camp but got building materials donated and trucked or arranged trucking to the campsite and supervised the work. It was not unusual to come to the camp and see Charlie on the mower, mowing the grass as he wanted it nice for the campers.
Charlie is a man of action and we are very happy he is. The work that Charlie lead at the camp will ensure that campers will be able to enjoy the facilities for years to come. The lower maintenance will enable Easter Seals to look at more amenities at the camp for campers, and create a barrier-free environment. The campers love the new look and we appreciate all of Charlie's contributions.