Where's Darrell Now?: An Equipment Team Update
November 04 2021
Through his personal experience, Darrell understands why programs at Easter Seals New Brunswick that support children and adults with a disability are so essential.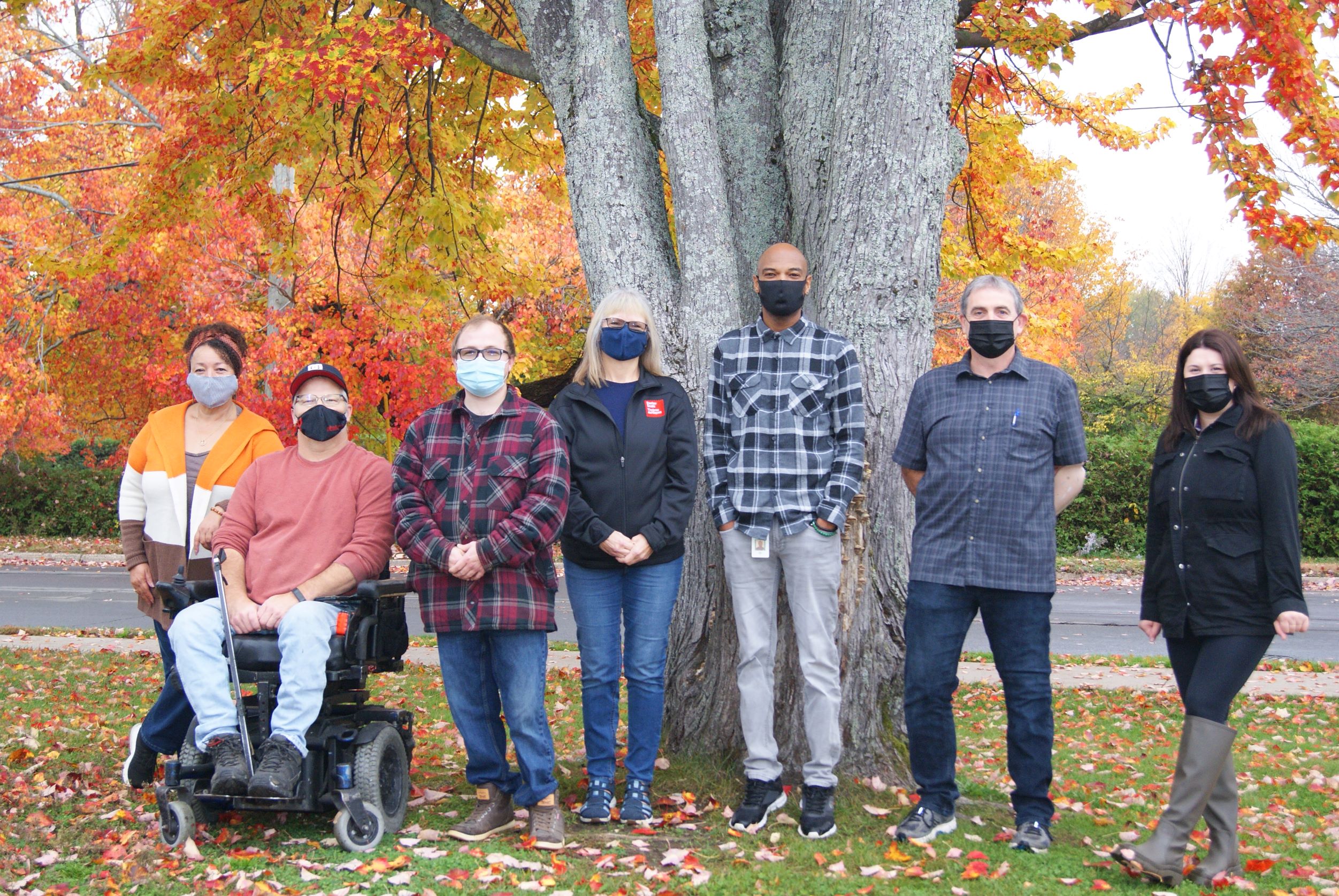 After Darrell was involved in a critical snowmobile accident, he could not return to his job. ESNB supplied the power wheelchair Darrell needed to gain back his independence.
"If you couldn't get out of bed, you just couldn't get on with life. The electric wheelchair provided by ESNB made it possible for me to get back to an active lifestyle." explains Darrell.
After recuperation and rehabilitation, Darrell was anxious to return to the workforce. He knew ESNB did the essential work of supplying adaptive and mobility equipment to people in need and felt he could contribute.
Ten years later, Darrell is an expert! Working at Easter Seals alongside Elias, both recently celebrated their tenth anniversary with ESNB as Equipment Technicians.
Client Coordinators Max and Lauren process client applications from health professionals. Once the information is uploaded to the database, Darrell and Elias receive the request and ensure each piece of equipment that leaves the workshop is specifically tailored for that particular client.
"Just like shoes, one size doesn't fit all. The equipment has to be fitted for each individual's unique needs!"
When a client no longer needs the equipment, it is returned to Easter Seals. Debbie, our Returns Coordinator with over twenty years of experience, coordinates the return. Each item that enters our shop goes through a thorough 30+ point inspection in addition to multiple wash and disinfection cycles. Once the equipment has been deemed "up to standard" by Josh, our Returns Technician, it then goes into inventory where it's ready for our Loans Coordinator to designate it for the next client.
Your donation enables us to purchase equipment that is not readily available in our inventory.
Trent, Equipment Team Manager with over 30 years in the industry, manages and supervises the loan and return processes. His experience as a mobility equipment vendor ensures the equipment distributed by ESNB is of top notch quality.
Together, the ESNB Equipment Team has over 70 years of experience! They've served 30,000 clients with over 57,000 pieces of equipment throughout the past ten years, with a value of over $60 million.
The Equipment Team works closely with other professionals and vendors, focusing on the client's needs. They regularly attend in-services to ensure they're informed on newly released products and best practices to care for equipment.
Your donations make it possible for staff to refurbish equipment for recipients who otherwise could not afford it.
Darrell enjoys his job at ESNB and says he is part of a wonderful team that helps kids and adults with similar challenges to his, get their mobility back by providing individually customized equipment for lifetime loans.
Please take a moment to donate to ESNB so we can continue to help families in New Brunswick!